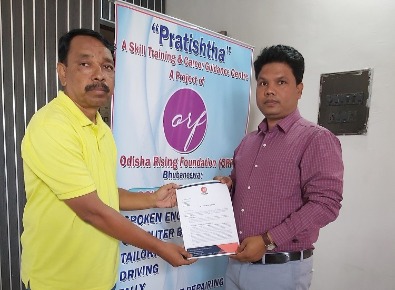 PARTNER WITH US
ORF partners with numerous organizations ranging from grass-roots organizations, Government, who actively engage with the most disadvantaged sections of society to large corporate and individual philanthropist who help make a considerable difference to the battle against poverty through logistical, financial and other support.



CSR Partner
We help Corporate & PSUs design and implement effective CSR programmes that are strategically aligned with business. We ensure achievement of outcomes as per plan, through rigorous programme management and monitoring. Leveraging strengths and passion of employees to involve them meaningfully in social causes is another important area of our work with corporates.
Program Partner
We collaborate with NGOs / Schools / Government / Teacher Education Institutions who are working with children, young people and women.
Strategic Partner
We collaborate with grant agencies / foundations / multi-lateral agencies / governments who are keen to support work around education, youth development, teacher development, employability for young people. For corporates, our programs provide ample opportunity for employee volunteering, pro-bono services and strategic funding support to enhance CSR initiatives.
University/Fellowship
We collaborate with local and international colleges, universities, gap year agencies and international fellowship programs to engage in short/long-term internships, course credit programs and research that helps students and mid-career professionals gain valuable work experience working on a development project, understand local challenges and contribute back to society.